This article is a stub. You can help The Most Popular Girls In School Wiki by expanding it.
"
Yeah, I'm gonna need to see some ID.
"
—Episode 17
Blake Jensen is the cashier of Quik Trip, the local convenience store in Overland Park, which is also a real place. He went out with Cameron Van Buren before she dumped him for a 29 year old.
Personality
Edit
Appearance
Edit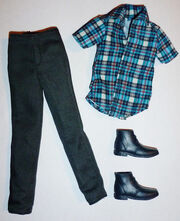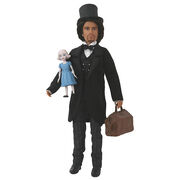 Doll: Disney Oz the Great and Powerful.
Where to Buy: Unknown
Blake appears to be wearing a blue Ken fashionista top, and a (unnamed) black vest.
Biography
Edit
Blake was a popular guy at Overland Park High School, and was the quarterback of the Overland Park Football Team. He was possibly prom king.
Relationships
Edit
Blake is one of Cameron's ex-boyfriends. They dated for two years, and were both in Prom Court together at their senior year. Cameron dumped him after graduation.
Episode Appearances
Edit
Blake got a title at prom 2011, but at the prom 2012 we didn't see any boys getting any title.